So after sleeping in for a very reasonable amount of time. (though I was very upset with a boring but disturbing dream) I woke up this fine Saturday wanting to get off my lazy ass and do something. As luck would have it my friend Niki suggested that we do this "kayaking on the hudson" thing that she saw. Well, I love kayaking, so I was game.
We embarked on our voyage to the upper west side and found our way to the dock that was doing the kayaking. After signing our lives away and putting our valuables in a locker we got out on the water. It was a blast, even though we had to avoid this old curmudgeon who told me to "quit messin around" cuz i was "making trouble for everyone." whatever. old foggy just doesn't know how to have a good time. Anyways we paddled around the little area they gave us for about 40 minutes until we paddled back in, and smelling like the hudson river we started walking down along the river.
After about 30 minutes we came upon another little spot that was doing the same kayaking program and the 40 minutes before was hardly enough to quench my kayaking hunger so we singed the papers, stowed our gear, and hopped out on the water again. This little area had some nice waves that near the end I was able to ride towards the pier rather well and they gave me some nice speed.
Anyways the moral of this story is that I finally got out and did something in the city.
Also I took this.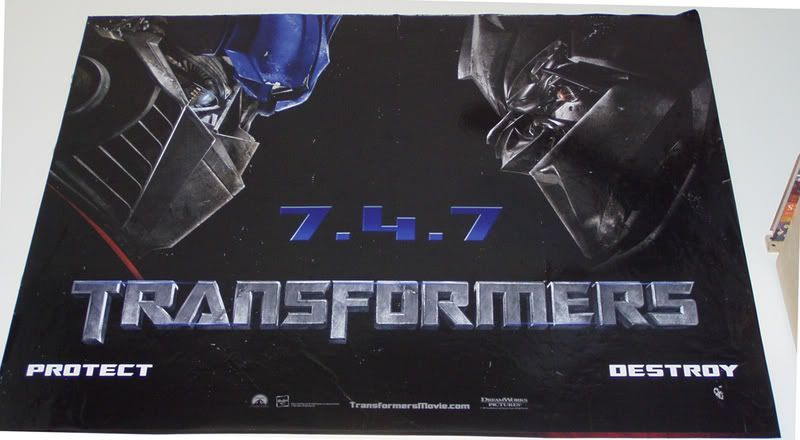 5'x3' of pure transformers goodness.
so today was an awesome day.